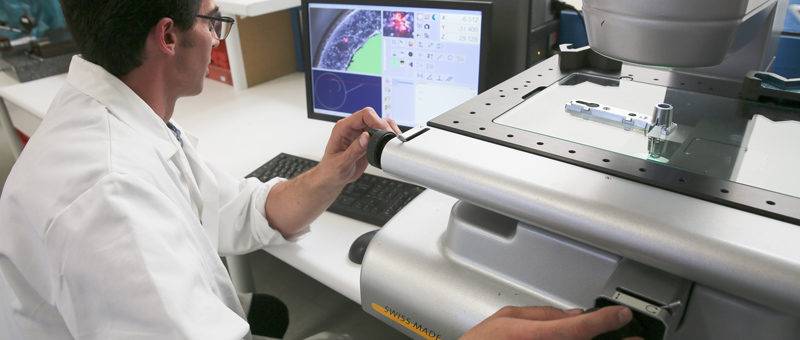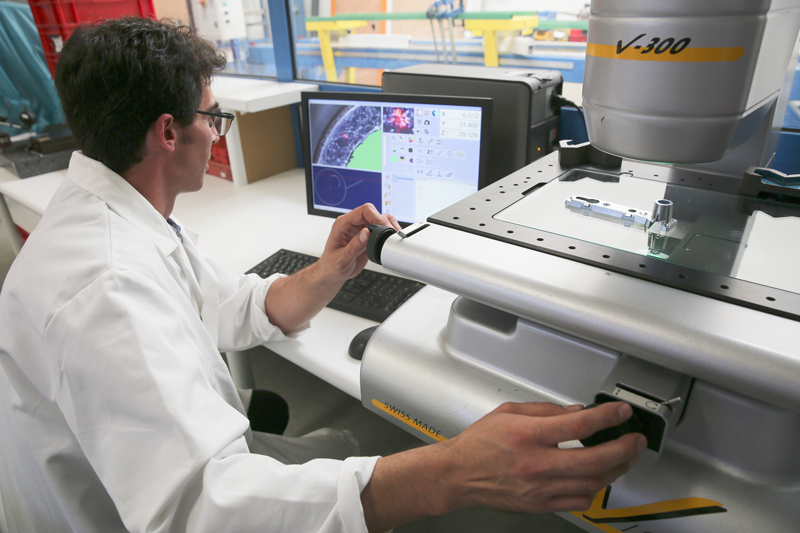 Concerned by the perfect functioning of its locks, handles, rollers and other accessories, Sotralu carries out statistic checks, for all entering components or manufactured products, based on functional, aesthetics and dimensional accurate controls.
For that purpose, the company has test and measurement equipment, adapted to its products typology and to the tests to perform.
In addition to the dimensional checking gauges, like go-no go gauges, made-to-measure and traditional controlling tools, Sotralu has invested in a video measuring machine which allows to realize very accurate dimensional and geometric measurements as well as other essential functionalities for our job and products.
Dimensional measures at the micron-scale
Laser-pointing for flatness reading (Z-measurement)
Reverse engineering along with export option in CAD format
Coaxiality measures on 2 separated plans, perpendicularity measures…
Automatic entry of measured points (programmable) for series productions
Non-destructive and non-contact measurements
By investing in Quality, Sotralu invests for the future.